Chemistry
About the Department
Department of Chemistry in Sun Arts and Science College was established in the year of 2010 with Undergraduate Chemistry. Then Postgraduate Chemistry was started in 2016. Department of Chemistry providing chemistry education to rural students residing around Tiruvannamalai District. About 8 faculty members are actively involved in teaching. There are about 200 students learning Chemistry at UG and PG levels.
Out of 8 faculty members, 4 are Ph.D, 1 M.Sc. UGC NET and remaining members with M.Sc., M.Phil degrees haveing more than 5 years of experience in teaching and research.
The Department of Chemistry have 3 Laboratories, 1 store room, 5 class rooms, 1 staff room. Laboratories are assisted by 3 nonteaching staff members.
Department of Chemistry encouraging students to participate various academic and sports activities. Faculty members are supported to present their research papers in various national and international conferences.
Faculty members have published many articles in national and International Journals with good impact factor
Achivement of the Department
100 % results achived in many subjects like NMEC, Inorganic, Organic and Physical Chemistry.
Future Plan of the Department
College management has planned to enhance the chemistry department to research department by introducing M.Phil and Ph.D. programmes from 2018-2019.
| UG | PG |
| --- | --- |
| B.Sc.,Chemistry | M.Sc – Chemistry |
Name of the Faculty
:
Dr. R. Subramanian
Qualification
:
M.Sc., Ph.D.
Designation
:
Assistant Professor & Head
Department
:
Department of Chemistry
Expert
:
Physiycal Chemistry, Spectroscopy
and Organic Chemistry
Email
:
subu_m1@yahoo.com
Experiences in acaddemic
:
4 years of teaching experience in UG and PG
Industrial experience
:
7 years of industrial experience as a Chemist
Research Experience
:
5 years
No. Of Publications
:
20 ( National and International)
No. Of Patent
:
1 (Indian Patent)
Funded Project completed
:
UGC-SERO, Hyderabad (Rs. 3,70, 000/-)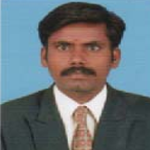 | | | |
| --- | --- | --- |
| Name of the Faculty | : | Mr. G. Annamalai |
| Qualification | : | M.Sc., M.Phil., B.Ed,. |
| Designation | : | Assistant Professor |
| Department | : | Department of Chemistry |
| Expert | : | In-organic Chemistry, Polymer Chemistry, Green Chemistry |
| Email | : | annamalaigmalai@gmail.com |
| Experiences | : | Four years |
| No. Of Publications | : | 2 |
| | | |
| --- | --- | --- |
| Name of the Faculty | : | Dr. A. Sethukumar |
| Qualification | : | M.Sc., M.Phil., Ph.D., B.Ed., |
| Designation | : | Assistant Professor |
| Department | : | Department of Chemistry |
| Expert | : | Organic Chemistry |
| Email | : | sethu_mphil@rediffmail.com |
| Experiences in acaddemic | : | one and half year |
| No. Of Publications | : | 8 |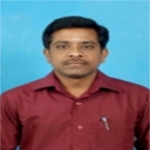 Name of the Faculty
:
Mr. S. Loganathan
Qualification
:
M.Sc., M.Phil., B.Ed
Designation
:
Assistant Professor
Department
:
Department of Chemistry
Expert
:
Plant Cell Biology
Email
:
loganathanbotany@gmail.com
Experiences in acaddemic
:
Five Years
No. Of Publications
:
Nil
Achievements
:
100% Result Achievements in University Examination

April-May-2013-Agricultural and Leather Chemistry (SSCH 66)
April-May-2014-Agricultural and Leather Chemistry (UCHS 66)
April-May-2015-Agricultural and Leather Chemistry (USCHR 66)
April-May-2015-Allied Botany (UABO 25C)
| | | |
| --- | --- | --- |
| Name of the Faculty | : | D. Prabakaran |
| Qualification | : | M.Sc (UGC-NET) |
| Designation | : | Assistant Professor |
| Department | : | Department of Chemistry |
| Expert | : | Spectroscopy and Organic Chemistry |
| Email | : | prabaorgchem@gmail.com |
| Experiences in acaddemic | : | nil |
| Industrial experience | : | 2 years of industrial experience as a scientist |
| No. Of Patent | : | 1 (Indian Patent) |
| Mobile Number | : | +91 99440 54376 |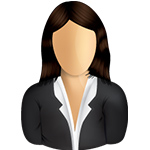 | | | |
| --- | --- | --- |
| Name of the Faculty | : | R. Kalaiyarasi |
| Qualification | : | M.Sc., M.Phil., B.Ed. |
| Designation | : | Assistant Professor |
| Department | : | Department of Chemistry |
| Expert | : | Organic Chemistry |
| Email | : | sankar.jTVM@gmail.com |
| Experiences in acaddemic | : | 2 years of teaching experience in UG |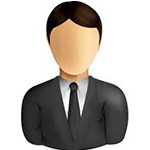 | | | |
| --- | --- | --- |
| Name of the Faculty | : | Dr. P. Dhatshnamurthi |
| Qualification | : | M.Sc., M.Phil., B.Ed., Ph.D. |
| Designation | : | Assistant Professor |
| Department | : | Department of Chemistry |
| Expert | : | Inorganic Chemistry |
| Experiences in acaddemic | : | 1 Year |
| Articles published | : | 11 |
| Seminar attended | : | 9 |