Commerce ( CA )
The Department of Commerce and Business Administration was established along with the Faculty in 2009 and 2010 respectively, and it began its pioneering leading academic courses in Commerce and Business Administration as a core field of study. At present, the student graduates with a degree in Bachelor of Commerce (General), B.Com (CA),BBA and M.Com and M.Phil .To provide exposure to the student to the varying evolving areas of Management and commerce with a major emphasis on Case Analysis and Individual Projects as central pedagogical tools.
At present, 01 Professor and 11 Assistant Professors are working in the department. The Department has 350 UG students and 45 PG Students. Our faculty members are well qualified as per the Thiruvalluvar University regulations and also have a fair number of research publications to their credit. They are regularly participating State levels, National and International levels Conferences/ Seminars and Workshops in order to update the knowledge and skills by participation in the various They are also engaged in research and extension along with teaching.
Our faculty members are continuously engaged in counseling and guiding the students for their B. Com, B.Com (CA), BBA, M. Com., and M.Phil Degrees.
They are invited as Resource persons in the Orientation Programmes of the other academic institutions, and UGC's Refresher Courses Such as UGC-NET Training classes , hosted by the University of Madras, Sponsored by the UGC, New Delhi
The various courses are being taught by our faculty members using pedagogical tools like Lecture, Seminar, Role Play, Case Studies and, Business Games to provide students' an opportunity to critically evaluate class-room inputs with hard realities of business life in varying areas such as Communication, Group Dynamics, Conflict Resolutions, Decision-Making, Leadership Initiatives and Organizational Processes etc. For students benefits, we regularly plan Debates, Elocution Competition, Seminars, Guest Lectures, and Factory Visits. We regularly arrange Students Seminars, Case Studies, and Audio-Video Presentations to improve their communication skills. We regularly plan large number industrial visits of various big companies and small scale units as well as service firms and institutions.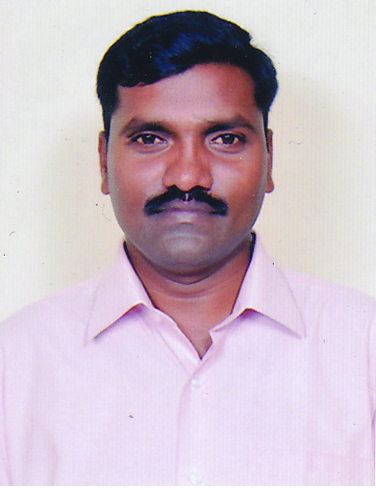 Name of the Faculty
:
Dr R. Chinnaraj
Qualification
:
M.Com., M.Phil.,B.Ed.,PGDCM.,Ph.D
Designation
:
Asst. Professor & HOD
Experience
:
8 Years
Expert In
:
Marketing
Email
:
rajsp37@gmail.com