Computer Science
PG and Research Department of Computer Science and Applications at Sun Arts and Science College, Tiruvannamalai, is one of the best computer science and applications department in Thiruvallvar University, Tamilnadu that fosters greater learning experience for its students by providing them a broader scientific and practical approach to computation and its applications. It primarily focuses on complete understanding of the concepts related to design, implementation as well as management of information systems for both software and hardware processes. The meticulously designed curriculum from the University, rigorous training structure and evaluation system of the department provides a strong grounding in both the theoretical and practical aspects of all areas needed in order to be able to understand and develop the advanced technologies.
The department has a thriving research environment with active research groups in the diverse and ever changing domain of computer science. The state-of-the-art advanced labs and accommodating teaching aid at the Institute encourages students to get hands-on experience through self guided, industry-integrated projects both at graduate and post graduate level.
PG and Research Department of Computer Science and Applications often engages its students in various co-curricular and extra-curricular activities as such pursuits allow to get hands-on experience in the field you will be working in, improve your social skills, and it can really show someone your valuable work ethic. Some of the prominent achievements are:
Good number of participation by CS & CA Students in sports activities, extra-curricular activities and technical events.
Our good number of students got placed in reputed organizations like Wipro, Cognizant, Capgemini, Mindtree, Sutherland, Delloite, Tech Mahindra, IBM, TCS and more. The faculty and students of CS & CA department has good number of research publications in reputed journals/conferences.
| UG | PG | Research Programmee |
| --- | --- | --- |

| | | |
| --- | --- | --- |
| Name of the Faculty | : | Mr. KAMALA KANNAN |
| Qualification | : | M.Sc(IT), M.Phil, MBA., |
| Designation | : | Asst. Professor and Head |
| Expert In | : | Programming in JAVA, Servlets, JSP and JDBC. Relational Database Management Systems, Data Mining, Data Modeling Unix Networking, Web Technology, Open Source Systems, Cloud Computing Data Communications, Networking, System Analysis and Design. |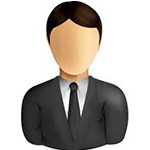 | | | |
| --- | --- | --- |
| Name of the Faculty | : | Mr. I. Riyaz |
| Qualification | : | MCA., Mphil., B.Ed.,. |
| Department | : | Computer Science |
| Designation | : | Asst. Professor |
| Expert In | : | Object Oriented Analysis and Design JSP Programming, C# Programming, ASP .NET Programming Programming in C, C++ and Java Database Management Systems, Data Warehousing Data Structures, Algorithms Operating Systems, Computation Theory RDBMS |
| Email | : | i.riyazmca@gmail.com |

| | | |
| --- | --- | --- |
| Name of the Faculty | : | Mrs. R. Menaga |
| Qualification | : | M.C.A., |
| Department | : | Computer Science |
| Designation | : | Asst. Professor |
| Expert In | : | |
| Email | : | menasms9@gmail.com |

| | | |
| --- | --- | --- |
| Name of the Faculty | : | Mrs. M. Priyadarshini |
| Qualification | : | M.Sc., |
| Designation | : | Asst. Professor |
| Expert In | : | |
| Email | : | priyadarshiniooms@gmail.com |
Faculty Achievements:
Prof. KAMALA KANNAN
Around 11 years of Teaching Experience
Publications
Implanting High Capacity of Data into Images using Masked Lithography
EMC Academic Associate, Cloud Infrastructure Services (CIS)
Prof. VICTOR ANAND RAJ
5 years of Teaching Experience
Prof. K. Pandiyan
Around 6 years of Teaching Experience
Prof. G. JAYABASKARAN
Over 6 years of Teaching Experience and 3 years of Industry Experience
EMC Academic Associate, Cloud Infrastructure Services (CIS)
Prof. Mrs P. Ramya
0 years of Teaching Experience